~SKIN CARE PLUS....~
CUSTOMIZED FACIALS Eyelash & Eyebrow Tinting

REIKI & HYPNOSIS SESSIONS

PRIVATE CLASSES BELLY DANCE & YOGA

...............PRIVATE CERTIFICATIONS............... REIKI LEVELS I, II, MASTERS III

WELCOME TO MY WEBSITE. THANK YOU FOR VISITING
I'm Rev. Sharon Rebekah Lynn, a


Licensed Esthetician, Reiki Practitioner,
Certified Hypnotherapist, Metaphysician,
Bachelor of Divinity; Ordained Minister,
Certified Instructor of Yoga, Belly, Qigong and
Licensed Real Estate Sales Assoc.

Please also visit my personal website at
http://www.freewebs.com/sharonlynn



My Services Include:

SPA ESTHETIC SERVICES:

Customized Facials
Eyelash and Eyebrow Tinting
PRIVATE ENERGY SESSIONS:

1. Reiki
Increases relaxation
Reduces stress
Improves blood flow
Reduces anxiety

2. Chakra Balancing
3. Divine Alignment

HYPNOSIS SESSIONS:

Past Life Regressions
Smoking Cessation
Weigh Loss
Stress Management
Clearing Work

PRIVATE CLASSES:

PRIVATE CERTIFICATIONS:
REIKI Level I, II AND MASTERS III
I invite you to contact me today for an appointment at (561) 271-7245 to experience these services for yourself.
Love, Light and Energy,
Sharon

---

Schedule Your
Appointment TODAY!

To learn how to schedule an appointment today, click here.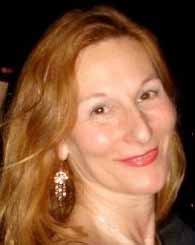 ---
Search Our Website
---
---